Competitive salary appropriate to the skills and qualifications of the succe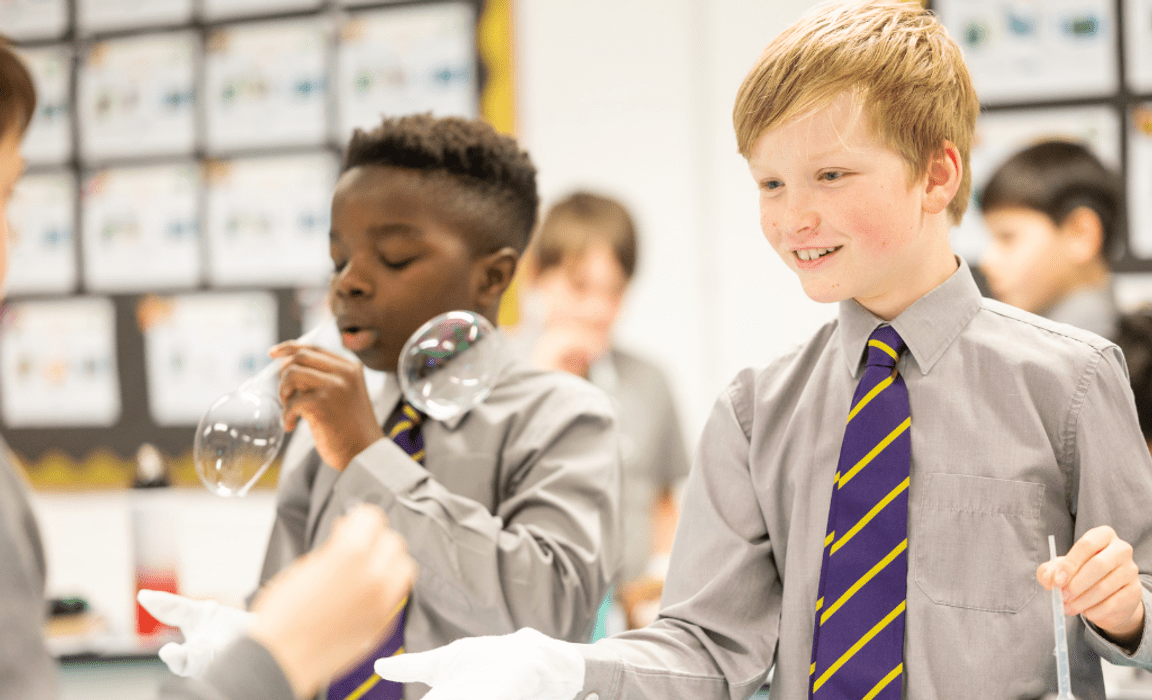 Science and STEM activities play a major part in Aldwickbury School's future curriculum vision. The Science Technician will play an important role in supporting the Science and other departments' delivery of an exciting STEM curriculum.
Under the overall direction of the Head of Science and Head of Future Thinking, and in accordance with the practices and procedures of the school, the Science Technician will assist teaching staff in providing a safe and efficient lab technical service for boys and teaching staff.
Areas of Responsibility:
Setting up all requested resources in classrooms and clearing away at the end of each lesson.
Ensure that staff are aware of all the health and safety requirements and other relevant regulations in their department area.
Cleaning and maintaining equipment in preparation for lessons.
To dispose of laboratory waste safely (chemical and biological) and deal with spillages and breakages in according with regulations and procedures.
Keeping the science prep room well organised and well stocked.
Assisting the Head of Science and Head of Future Thinking, in the preparation of classroom resources, such as putting up displays and printing booklets.
Ordering resources and equipment.
Keeping an up-to-date record of expenses and monitoring this against the yearly budget.
Support the running of STEM clubs throughout the school.
Occasionally working with individual boys and small groups of boys in the classroom.
Attend relevant meetings and training sessions as required.
To uphold the school's policy in respect of safeguarding and child protection matters.
Person Specification:
Essentials/Requisites
Ability to build and form good relationships with boys and colleagues.
Independent and self-motivated who will look up information on how to perform unfamiliar tasks.
Ability to work well as part of a team.
Practically minded and enjoys problem solving.
Willing to learn about new areas of science and develop skills and knowledge through CPD.
Extremely well organised with excellent time management.
Proactive in anticipating the needs of staff in advance of receiving weekly requestions.
A can-do approach to learning new IT skills.
A clear communicator.
Commitments to the highest standards of child protection and safeguarding.
Desirable
Experience of working as a science technician or in a laboratory is preferable but not essential.
Experience working with children aged 4- 13 years.
A passion for education, learning and STEM.
Working Hours
35 hours a week Monday to Friday during term time only which is usually 36 weeks. You are required to work your normal hours when the school is in session, which includes designated inset days as required (known as term time). Breaks are paid and in line with the working time.
Salary
The School will offer a competitive salary appropriate to the skills and qualifications of the successful candidate.
Application Process
For more information and an application form please email s.mckinnon@aldwickbury.org.uk
Applicants should then complete the relevant Aldwickbury School application form stating their suitability for the role, work history, together with full and detailed answers to all questions.
If you wish to include your Curriculum Vitae as part of your application, this would be welcome.
The closing date for applications is Monday 4th July at 9.00 am
Interviews will be arranged with the shortlisted candidates thereafter.
Aldwickbury School is an independent day school for boys aged 4 to 13.
Hertfordshire
Term Time
04 July 2022
Competitive salary appropriate to the skills and qualifications of the succe